Post by The Sound (Admin) on Sept 11, 2018 8:14:51 GMT
Chris Cornell - 4 CD Boxset + unreleased song
Upcoming Chris Cornell 4 disc (63 track) retrospective appears to be planned for a November 2018 release, whilst another website mentions a 28 September 2018 release.
A previously unreleased Chris Cornell song 'When bad goes good' is included in the track list.
Vinyl and 1 CD version also appear to be planned for release.
The items have been removed from the Amazon Store but the links are still showing on a Google Search.
No official announcement has been made.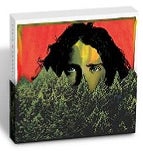 Boxset Description (Google Translation)

Here is the first retrospective dedicated to the career of Chris Cornell, the mythical singer of Soundgarden.
This luxurious box contains titles of the groups in which he participated (Soundgarden, Temple Of The Dog, Audioslave) but also songs from his solo albums, and the unpublished studio "When Bad Does Good" found in the personal archives of the artist.
Track list:
4.01 . Into the void (sealth) (live at the paramount) [soundgarden] - Chris Cornell,, Soundgarden
4.02 . Mind riot (live at the paramount) [soundgarden] - Chris Cornell,, Soundgarden
4.03 . Nothing to say (live in seattle) [soundgarden] - Chris Cornell,, Soundgarden
4.04 . Jesus christ pose (live in oakland) [soundgarden] - Chris Cornell,, Soundgarden
4.05 . Show me how to live (live in cuba) [soundgarden] - Audioslave, Chris Cornell,
4.06 . Wide awake (live in sweeden) - Chris Cornell,
4.07 . All night thing (live in sweden) - Chris Cornell,
4.08 . Nothing comes 2 you (live at sirius xm) - Chris Cornell,
4.09 . One (live at beacon theatre) - Chris Cornell,
4.10 . Reach down (live at the paramount) [temple of the dog] - Chris Cornell,, Of Temple
4.11 . Stargazer (live at the paramount) [temple of the dog] - Chris Cornell,, Of Temple
4.12 . Wild world (live at pantages theatre) [yusuf / cat stevens with chris cornell] -
4.13 . A day in the life (live at the royal albert hall) - Chris Cornell,
4.14 . Redemption song (live at beacon theatre) with toni cornell - Chris Cornell,
4.15 . Thank you (live in sweden) - Chris Cornell,
3.01 . Promise (slash feat. chris cornell) - Chris Cornell,
3.02 . Whole lotta love (santana feat. chris cornell) - Chris Cornell,
3.03 . Call me a dog (live acoustic) - Chris Cornell,
3.04 . Imagine (live acoustic) - Chris Cornell,
3.05 . I am the highway (live acoustic) - Chris Cornell,
3.06 . The keeper - Chris Cornell,
3.07 . Been away too long (soundgarden) - Chris Cornell,, Soundgarden
3.08 . Live to rise (soundgarden) - Chris Cornell,, Soundgarden
3.09 . Lies (gabin with chrs cornell & ace) -
3.10 . Misery chain (with joy williams) - Chris Cornell,
3.11 . Storm (soundgarden= - Chris Cornell,, Soundgarden
3.12 . Nearly forgot my broken heart - Chris Cornell,
3.13 . Only these words - Chris Cornell,
3.14 . Our time in the universe - Chris Cornell,
3.15 . 'til the sun comes back around - Chris Cornell,
3.16 . Stay with me baby - Chris Cornell,
3.17 . The promise - Chris Cornell,
3.18 . When bad goes good - Chris Cornell,


2.01 . Sunshower - Chris Cornell,
2.02 . Sweet euphoria - Chris Cornell,
2.03 . Can't change me - Chris Cornell,
2.04 . Like a stone (audioslave) -
2.05 . Cochise (audioslave) -
2.06 . Doesn't remind me (audioslave) -
2.07 . Revelations -
2.08 . Shape of things to come (audioslave) -
2.09 . You know my name - Chris Cornell,
2.10 . Billie jean - Chris Cornell,
2.11 . Long gone (rock version) - Chris Cornell,
2.12 . Scream - Chris Cornell,
2.13 . Part of me (steve aoki remix) - Chris Cornell,
2.14 . Ave maria (with eleven) - Chris Cornell,
1.01 . Hunted down (soundgarden) - Chris Cornell,, Soundgarden
1.02 . Kingdom of come (soundgarden) - Chris Cornell,, Soundgarden
1.03 . Flower (soundgarden) - Chris Cornell,, Soundgarden
1.04 . All your lies (soundgarden) - Chris Cornell,, Soundgarden
1.05 . Loud love (soundgarden) - Chris Cornell,, Soundgarden
1.06 . Hands all over (soundgarden) - Chris Cornell,, Soundgarden
1.07 . Say hello 2 heaven (temple of the dog) - Chris Cornell,
1.08 . Hunger strike (temple of the dog) - Chris Cornell,
1.09 . Outshined (temple of the dog) - Chris Cornell,, Soundgarden
1.10 . Rusty cage (temple of the dog) - Chris Cornell,, Soundgarden
1.11 . Seasons - Chris Cornell,
1.12 . Hey baby (land of the the new rising sun) (m.a.a.c.) - Chris Cornell,
1.13 . Black hole sun (soundgarden) - Chris Cornell,, Soundgarden
1.14 . Spoonman (soundgarden) - Chris Cornell,, Soundgarden
1.15 . Dusty (soundgarden) - Chris Cornell,, Soundgarden
1.16 . Burden in my hand (soundgarden) - Chris Cornell,, Soundgarden
forums.stevehoffman.tv/threads/upcoming-chris-cornell-4-cd-box-set.773270/
www.culture.leclerc/musique-u/variete-internationale-u/rock-international-u/chris-cornell-0602567714668-pr#divdetaille
www.amazon.com/Chris-Cornell-4-CD/dp/B07G1SC4LS